Introduction
Iran High-tech Laboratory Network
Introduction:
The Iran High-Tech Laboratory Network (called LabsNet) was established in 2014 by the Vice-Presidency for Science and Technology with the aim of presenting laboratory services to the university and industrial researchers.
LabsNet missions are:
* Improving the quality of high-tech laboratory services by standardization of laboratory activities;
* Improving the knowledge of laboratory technicians by organization of training courses and experience-sharing sessions;
* Facilitating industrial and academic researches' access to laboratory services.
Currently, LabsNet serves more than 310 public and private laboratories in Iran. These laboratories include: 
- 44% Universities
- 33% Institutes and Research Centers
- 21% Companies
- 2% Technology Parks and Incubators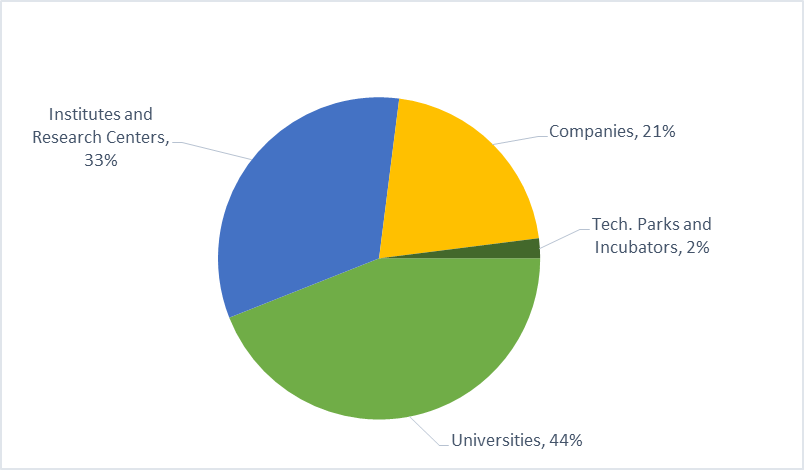 LabsNet Statistics:
- It covers a wide range of fields in high technology laboratory services such as Nano, Bio, Energy, Cognitive, Stem Cell, ICT, Herbal, etc.
- More than 300 High-tech Instrument Experts
- More than 20 ISO/IEC17025 Accredited Labs
- More than 410 laboratories (national)
- More than 8400 instruments (national)
- More than 1,200,000 lab services provided per year
- More than 40,000 customers (national and international) per year


LabsNet provides its members with a unique opportunity to share their capabilities, experiences and knowledge through the network and also provides funding opportunities for the renovation and/or standardization of facilities at member laboratories through the funds available at the vice presidency.
LabsNet maintains a variety of international collaborations and welcomes all forms of international collaboration in laboratory services, interlaboratory comparisons, training, standardization, renovation and other projects of mutual interest.